Fifty Years in Queensland: Living Pioneer Colonists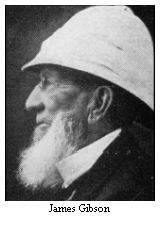 On 7 August 1909, the weekly Brisbane newspaper, The Queenslander, celebrated Queensland's Jubilee by publishing a supplement, Queensland, a Pictorial memento of her first Fifty Years of Existence as a self-Governing State. The supplement included portraits of early pioneers who had been in the colony for 50 years or more. This dataset provides a list of the images of the Living Pioneer Colonists.
When searching the dataset, please note:
The initials of the women are often those of their husbands.
The women may have married after arriving in the colony. If you are searching for the arrival of a woman featured in the supplement, check the passenger listing by her original family name.
The name of the ship may be spelt incorrectly, e.g. Gangeskhan is in fact Genghis Khan.
Some of the ships mentioned did not come directly to Moreton Bay, so those passengers concerned came overland or by coastal vessel.
The list is by no means complete. Not all living pioneers in Queensland in 1909 are listed; those who died before 1909 will not be included in the list.
The number in the right column (Photo no.) refers to the number of the original photo in the Jubilee edition of The Queenslander.
Some higher resolution photographs may be viewed via The State Library of Queensland's One Search catalogue or at the John Oxley Library.
You may wish to purchase a reprint. (See State Library of Queensland: Order a Copy)
In additon:
These fields, Arrival Year, Age, and Photo Number are not text fields and are not searchable via the Keyword Search.
Thus if want to search for all or any pioneers who arrived in 1855, for example, you will need to type 1855 in the Arrival Year field, and not Keyword Search.
Photographs Nos. 148 - 294    p.62
Photographs Nos. 295 - 441    p.63