---
QFHS Celebrates 40th Anniversary
12 October 2019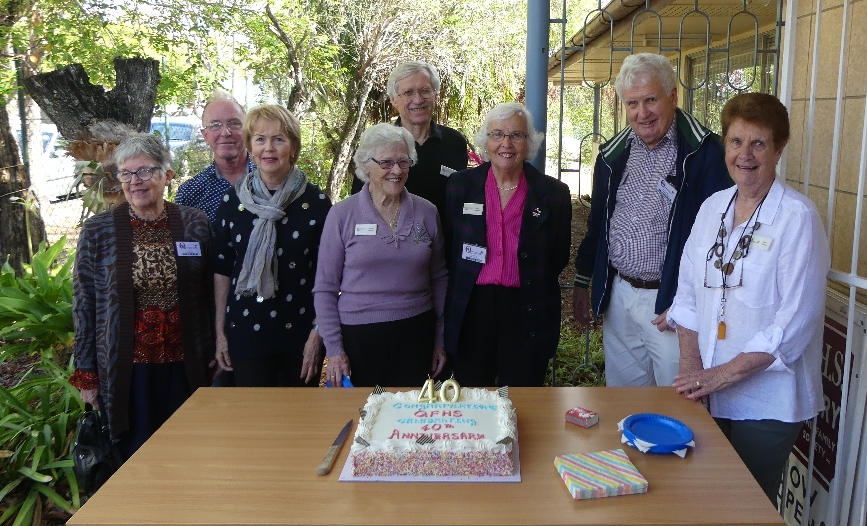 More than seventy members gathered at Gaythorne to celebrate the
Society's achievements over the last 40 years.
Eight of our fifteen Past Presidents (shown above) were in
attendance: (L to R) Evelyn Miller (Foundation Member), 
Chris Gibbs (QFHS President), Paula Crowe (Foundation Member),
Dorothy Jeffrey (Past President), John Perryn (Past President),
Ann Swain (Foundation Member/Past President and Secretary), 
Kevin Haley (Past President), Bev Young (Past President and Secretary).
You can see more photographs from our anniversary event here.
Presentation of QFHS
Pre-Separation Group Certificate
16 October 2019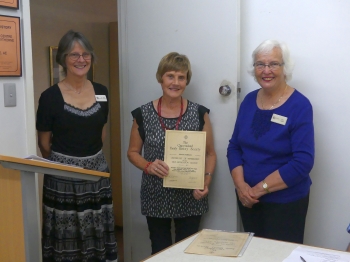 Marion Atkinson presented with her certificate
by Jenny Davidson and Ann Swain
(Convenors of QFHS Pre-Separation Group)


Toowoomba and Darling Downs
Family History Society and
Toowoomba Historic Railway Station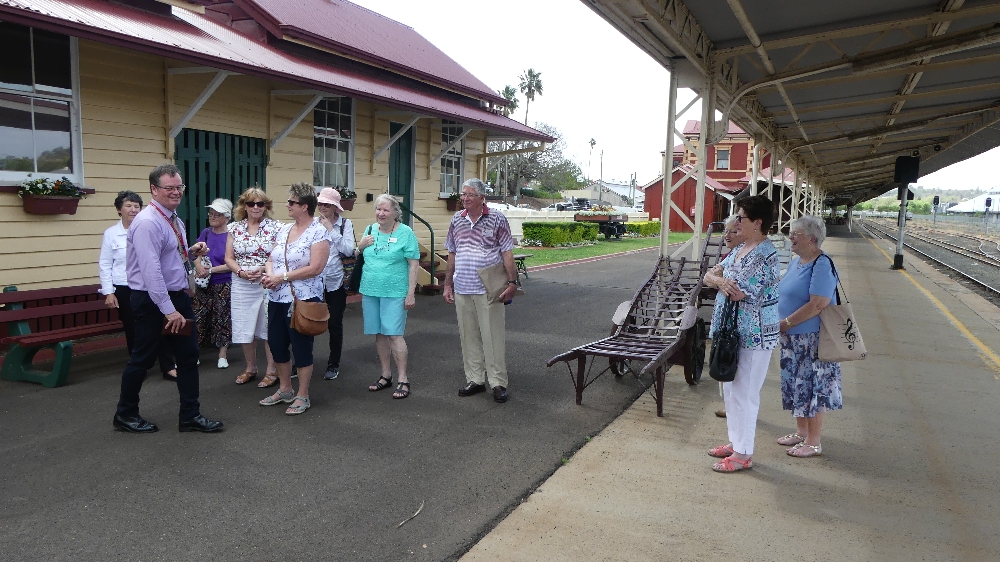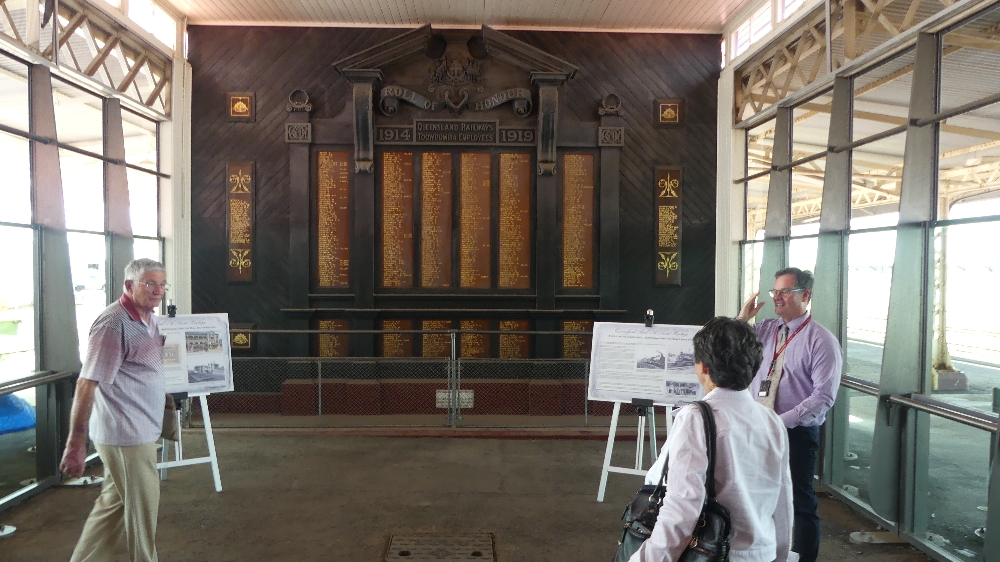 On 8 October, a group from Queensland Family History visited Toowoomba and
Darling Downs Family History Society and the historic Toowoomba Railway Station.
The assistance from Marie and Marionne was very much appreciated
as was the tour of the Historic Railway Station, including the 
Historic Railways Honour Board, with Greg Hallam, Qld Rail Historian.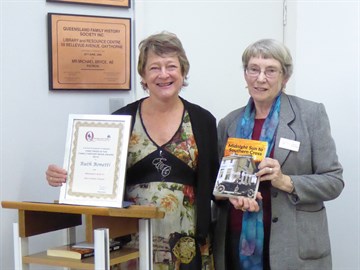 QFHS Book Award 2019
presented to
Ruth Bonetti
pictured here with Book Award Coordinator, Gayle Thomsett
at the
QFHS Annual General Meeting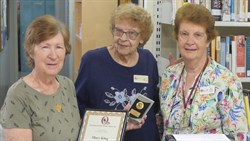 2018 Services to Family History
Mary King
is the 2018 recipient of the 
QFHS Services to Family History Award,
pictured with Bev Bonning and
Bev Young, QFHS President
The Dalwood Restoration Association , Inc., which consists of descendants of the Wyndham family and descendants of some of the convicts assigned to work for them, is holding a function
on 7 September 2019

at the Dalwood Estate Cellars, 
Branxton, NSW.
The purpose of the function is to bring together the descendants of anyone who worked on one of the Wyndham properties at any time between 1828 and 1900.
As you would appreciate, identifying the convicts, Indigenous people, free settlers, colonial-born employees, and the German vine-dressers is challenging.
If you would like to join the Dalwood Restoration Association or are interested in further information on the 'Descendants' Day at Dalwood', please contact:
Don Seton Wilkinson
Hon. Secretary
Dalwood Restoration Association, Inc.
The Queensland Registry of 
Births, Deaths and Marriages
has released a YouTube video
Death Records of World War I Soldiers
Lyn Hooper
received an
Everton Electorate
Volunteer Award
on Sunday 4 November 2018.
Congratulation, Lyn
Charlotte Sale and Lisa Louise Cooke



FamilySearch Update
As you know, FamilySearch discontinued its 
80-year-old microfilm distribution service.
Read more>>>
You may also know that FamilySearch 
makes its digital image collections accessible
on the FamilySearch website.
We are pleased to announce that, as a
FamilySearch Affiliate Library,
our members may now access a range of
digitised microfilms using the computers
at our Library and Resource Centre.
Read more here: FamilySearch Digital Images 
Our New Fellows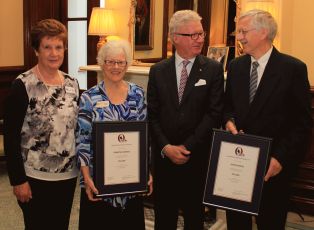 QFHS President Bev Young, QFHS Fellow Dorothy Jeffrey,
QFHS Patron, His Excellency, Governor of Queensland, 
the Honourable Paul de Jersey AC,
QFHS Fellow John Perryn.