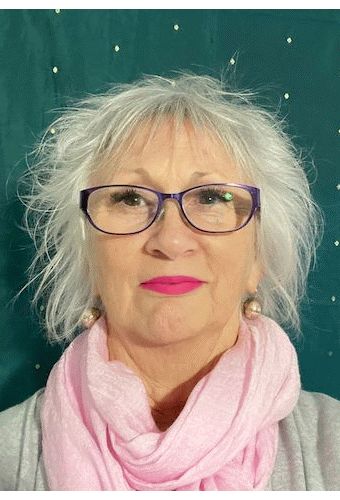 Allana first joined QFHS in 2017 when she moved to Queensland. Both parents were Queenslanders who met, married and raised their family in Victoria so, for her, relocation to Queensland meant reconnection with family roots and meeting many cousins. 

Ancestors include a clutch of convicts (starting but not ending with the First Fleet), a number of Pre-Separation settlers and hardy emigrants from England, Ireland, and Scotland, France, and Denmark, all of whom had arrived by 1880. 

Allana's employment background includes 20+ years in education and school leadership, owning and operating small businesses, and working overseas supporting NATO. She is passionate about valuing the work of all volunteers and assisting the Society be the best it can be.
Alex Daw
Vice President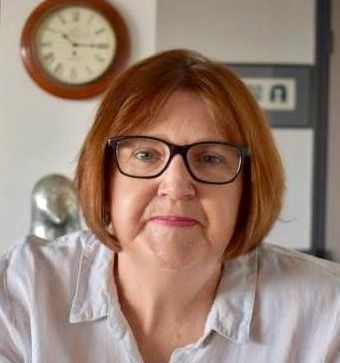 Alex has been a member of QFHS since the 1980s.  Her occupation took her from working in publicity and production for the ABC Radio and Television, then training and professional development for the Australian Film Television and Radio School and then finally as an Operations Supervisor and Branch Librarian in public libraries in the Moreton Bay Region and Gold Coast Library Services.  

Her family history interests are blogging  
https://familytreefrog.blogspot.com/ and her research areas include the UK, Barbados, Canada, and Australia.  She currently coordinates Social Media and Acquisitions for QFHS.  Alex is also part of the #ANZAncestryTime Twitter team and the Coordinator for National Family History Month.  

Alex is particularly interested in the library and the Society's volunteer experience.  Her goals are to ensure members' experience of the library is welcoming and inspiring and targeted to their research needs.  Likewise, she aims to ensure that volunteers are made welcome, feel appreciated and inspired by their work for the Society and are supported with appropriate technology to do their work efficiently and well.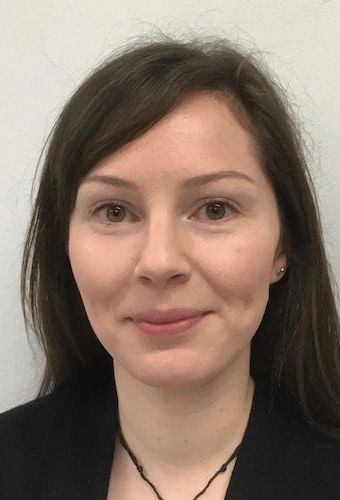 Anna is very excited to be taking on the role of Secretary for the Society.
Having been a member since 2019, she also looks after the QFHS calendar and is a Library Assistant on the first Saturday of every month. She currently works full time as an Inventory Data Controller.   

Anna's personal family history interests are Irish and Maori. On her dad's side, they're as Irish as they come and her maternal granny was Maori and her grandad was Irish.  Physically, she says it is safe to say the Irish genes have won in her appearance.  

As a member of QFHS, Anna has always appreciated the connection and relationships built with other members. She says, 'we have so much to learn from one another in our family history pursuits but also in our desire to ensure the longevity and continued success of QFHS' and looks forward to her time on the Management Committee and continuing to learn from our members to inform the future direction of the Society.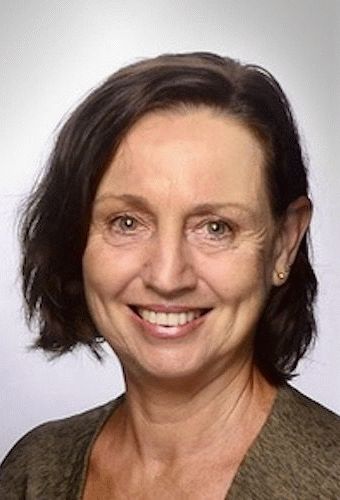 Judy was born in Pittsworth, near Toowoomba, and raised on a farm 15 miles from town, in the district pioneered by her ancestors. Her interest in family history was piqued when, arriving in grade 1 at St Stephen's School in Pittsworth, she found she was one of four Cronins in her class of 20 and she knew none them.  When asked how she was related to the other Cronins, her father replied 'their grandfather and your grandfather were cousins'. He did not know much else, and so over the years her curiosity about her family history grew.  

Eventually, while living in Sydney in 2012, Judy started to research the history of her Cronin family by enrolling in a short course at a local high school and discovering her great grandmother had left a will which was held at the Queensland Archives, Runcorn.  She contacted QFHS and a member, Penny Cook, visited the archive and found the will file which was about 2 inches thick. Penny advised Judy the file had a lot of interesting material and recommended she visit the State Archives.  On a trip back home, Penny met Judy at the Runcorn train station, drove her to the archive, having brought a couple of extra sandwiches for her lunch.  The trip was well worthwhile as the file revealed a lot about the life of the Cronin family in the 1920s and Judy remains sincerely grateful for the help from Penny.    

On returning to Brisbane in 2015, she joined QFHS, has attended meetings with the Irish, DNA, and FTM interest groups, and has been a Library Assistant for about 12 months.

Judy worked for the Commonwealth Bank for 28 years in various roles in QLD and NSW (telling, back-office administration and lending) and then spent 13 years at Commonwealth Bank Finance Company in Brisbane.  After this, Judy worked for QInvest (part of QSuper) for 14 years as a paraplanner in the financial planning team.  Since then, Judy has been working for a financial planning practice at Toowong in a similar role and looks forward to contributing to the Society as Treasurer.         
Caroline Brudell
Committee Member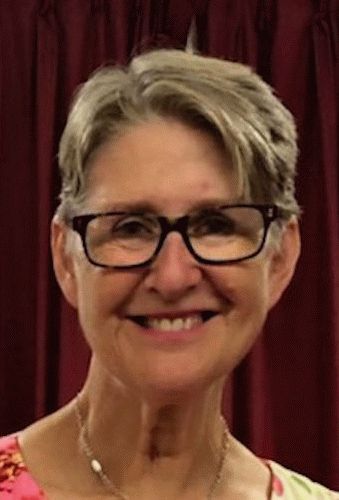 Caroline has been a member of QFHS since 2017 and volunteered as minutes secretary for a couple of years as a way of becoming familiar with the society, as well as contributing to it. During that time, she gained a general idea of how the society runs and some of the issues that engage members.She believes that we have a responsibility to not only do our best for current members but also to consider the future impact of our activities.

The social side of our society has suffered during COVID and Caroline would like to see that revitalised. At the same time, she has been delighted to see the adoption of Zoom which has enabled participation by members outside Queensland as well as those who may not be able to leave home.

Before Caroline joined QFHS, she has worked as an executive assistant, a TESOL (Teaching English as a Second Language) teacher, and has also helped run a small family business.

Her family history research has been divided between Irish, Swiss and German ancestors who settled in Ipswich and Goulburn. The earliest connection with Queensland comes through a Lutheran pastor who was appointed to German Town (Nundah).         
Lyndal Cosgrove
Committee Member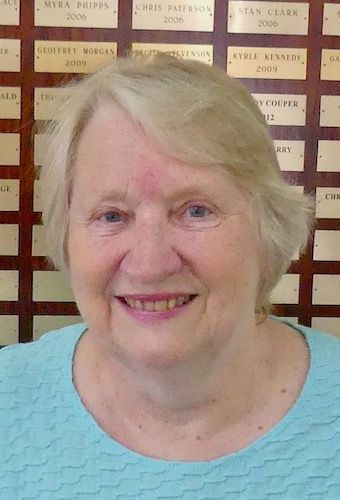 Lyndal has been a QFHS member since May 2014 and is currently working part-time as a legal secretary/personal assistant.  She has lived in New Zealand and Kashmir for a year each, and has travelled extensively in Europe. 

Her personal family history interests are her family in the UK as her maternal grandparents came to Brisbane in 1912, with no other family in Australia, and her paternal grandparents were here a generation before that, again with no other family in Australia.

Particular areas of interest for the Society are contributing to the Management Committee over a number of years, as Members' Interests Co-Ordinator and Members' Meeting Speaker Co-ordinator. She also edits our quarterly journal, Queensland Family Historian.

In her role as Editor of our journal, Lyndal has created the journals from 2008 onwards with coloured photos and weblinks ready to be added to the website for members, and indexes the current journals to add to the Names Index.         
Clem Ditton
Committee Member
Clem started his family history research journey in 1986 in Canberra, the year that his first child was born. Clem joined QFHS soon after moving to Brisbane in 1995. His participation in the Society has expanded since his retirement from a career in IT.  The IT career was data and application focused and it included both government and private sector clients. Clem is a member of the Technical Advisory Group (TAG) at QFHS and is in the process of trying to understand the risks and challenges of the extensive IT resources that the Society employs.
 
Clem is a Library Assistant for the society and is an active member of several Special Interest Groups, particularly the Family History Writers group. He has contributed a number of articles to the Society's journal and has presented at some events for our education program and at SIG sessions.

Clem accelerated his research journey in recent years with the power of DNA being a particular interest. He has written and published a book in 2021 entitled Shaking the Mulga, an Australian family history, with which he won the 2022 QFHS Family History Book Award. Congratulations, Clem.         
Chris Gibbs
Committee Member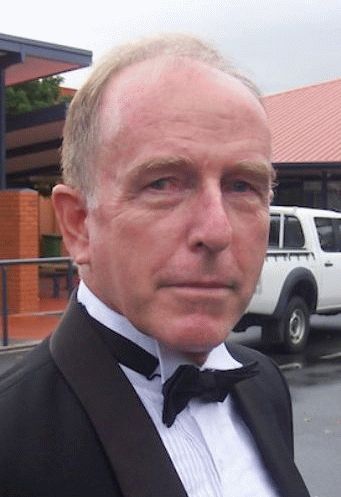 Chris joined the Society in 2012 and his family research covers the Gibbs (Somerset), Haddrell (Wiltshire), Marshall (Yorkshire), and Bell (Durham) families. His heritage is 63% English, 25% Irish. and 12% Welsh.
 
Chris has taken an active role in QFHS life: he is a member of the England West Country SIG and has been a member of the Maps Team since joining the Society. During that time, the Maps team has indexed our current Queensland physical maps and has introduced on-line presentations to assist members to utilise maps in their family research.
 
Chris is a past-President of the Society and, as a Management Committee member from 2019 to 2021, was involved in a few significant achievements including reconfiguring the QFHS library to create a friendly multi purpose room, a new project room and more space storage space; navigating the Society through COVID; building our on-line presence allowing members to research from home, participate on-line, attend Zoom meetings and become more tech savvy. Our numbers of regional, interstate and international members increased as a result of improving on-line offering and services.
 
Chris has been active as a member of the Future Premises Team and building relationships with Brisbane City Council and State Government agencies. He is keen to continue this role with the present offering from BCC under investigation by the Management Committee.
 
Chris is a retired architect having run a private practice from 2000 to 2020. This experience is a good foundation for problem solving, thinking out the box and focusing on projects.
 
He is looking forward to providing a positive contribution to our new Management Committee.         
Chris Schuetz
Committee Member
Inspired by stories from his grandmother, Chris has been researching his ancestors' social history with the help of whatever Family History Society was nearby since he left school.  So inspired, he added a Graduate Diploma in Local, Family and Applied History to find out more.

His working life involved Pharmaceutical Research and Development including process optimisation, documentary research, troubleshooting, new product development and introduction.  Plus Quality Management of mass consumer products.

In his family history research, Chris works on patterns of family assistance and cooperation, and patterns of emigration and dispersal, for his Scottish, Cornish and Polish/German lines.  He has been able to advance his research by tracking successions of similar skills: printers, poets, musicians, and inventors.

Within the Society Chris is particularly interested in supporting the work of the Society's Special interest Groups and providing services to distant members.         
Bev Young
Committee Member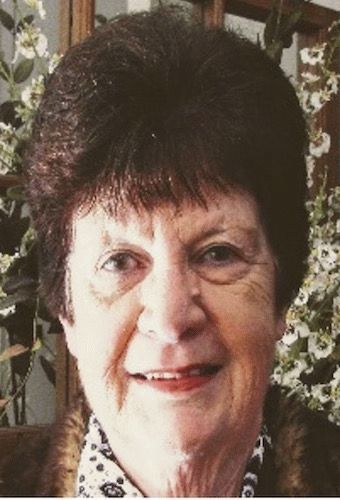 Bev joined QFHS around 2009. Her initial curiosity for family history was initiated by her father who had always told his children not to go looking for family history as you might not like what you find. What more incentive could one want?

Bev served as Secretary from 2010-2014 and remained as a committee member until June 2015. She was elected President for three years 2016-19 and a further year as a committee member followed.

Her working life was of a secretarial nature and mainly in independent schools in Brisbane, an environment with caring people not unlike those found in family history societies.

As she has not yet found that elusive family member her father warned her about, she continues to search for Irish and English connections in archives and family history societies both in Australia and overseas. Her maternal ggrandmother was an Irish Orphan from County Mayo who came to Australia at 16 years of age and never returned to Ireland. Other family members originated from across Ireland and England.

Bev's twelve years of volunteering at QFHS has been very rewarding. She is happily made many very good friends and her specific area of interest in 2022 is Digitisation and Online Access.         
John Young 
Committee Member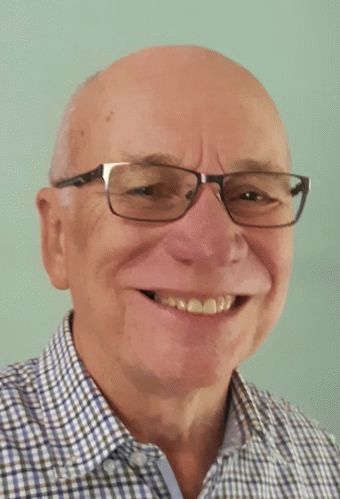 John's journey in family history commenced in the early 1990s when he sought to understand more about his paternal English ancestors and his Irish maternal ancestors. The combination of the research challenge and understanding historical contexts was compelling. Membership of QFHS commenced at that time and on Saturday afternoons he could often be found in front of a microfiche reader at the QFHS Library. How times have changed!

John has been indebted since then to the dedication and knowledge of the convenors and members of the various Special Interest Groups, in particular, the Irish, Family Tree Maker and DNA Groups.  He has attended the meetings of each of these regularly and always come away informed and enthused.

John is now retired, but in a previous life graduated as an electrical engineer and, over a career in the electricity distribution business in SE Qld, worked in engineering, IT, electricity retailing and general management roles.

His focus on the Management Committee will be to support strong interaction and communication with members, particularly as represented by the Special Interest Groups, so that member needs are clearly heard and articulated. He will work to ensure that these needs are then reflected in our services and in our infrastructure, both physical and digital.