Welsh Interest Group
Description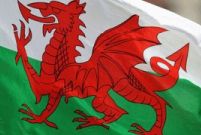 This group is for QFHS members addressing the particular challenges of researching families in Wales. You will find us friendly, enthusiastic, and welcoming.
Our meetings usually feature a short talk or presentation, and there is always opportunity for discussion of a brick wall or a tricky research problem.
If you need help unravelling your Davies, Evans, Jones, Williams or other Welsh families, then this is the group for you. If your family hails from one of the old counties or shires of Anglesey, Brecknock, Caernarfon, Ceredigion, Carmarthen, Denbigh, Flint, Glamorgan, Merioneth, Monmouth, Montgomery, Pembroke or Radnor, then this is the group for you also.
Meetings
The group meets on the third Sunday in January, March, May, July, September, and November between 10.00 am and 12.00 noon at:
QFHS Library and Resource Centre
58 Bellevue Avenue
Gaythorne, Qld
Next Meetings:
21 Jul 2019
15 Sep 2019
17 Nov 2019
Convenors