Special interest groups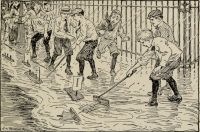 Our Special Interest Groups (SIGs) are groups which meet regularly to share common interests. Six of our groups are based on locality. Members of these groups share information on profitable ways of researching in these specialised areas and can assist you on the various holdings in our library, including maps, books and journals.
Two groups meet to discuss family history software: Family Tree Maker® and The Master Genealogist®. We also have a Family History Writing Group, a DNA Interest Group, and a Pre-Separation Group.
All members of QFHS are welcome to attend any of the meetings. There is no cost, but we appreciate a gold coin donation. The donations are used to purchase resources to further the groups' aims.
The format of the meetings of each SIG varies. The meeting may include general discussion, an address on a particular topic or information sharing.
---