English West Country Group
Description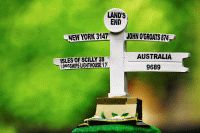 The English West Country Group researches the counties of Cornwall, Devon, Somerset, and Dorset. During our informal meetings, we share our research and help one another with problems related to these counties. We are establishing a database of families being researched and we welcome contributions from other QFHS members who have connections with these counties.
 If you have interests in this area, please join us at the English West Country meetings. Remember to bring your lunch.
Meetings
The Group meets in the QFHS Library and Resource Centre between 12.00 noon and 2.00 pm on the fourth Thursday in January, March, May, July, September, and November.
Convenor(s)
Next Meetings:
28 Mar 2019
23 May 2019
25 Jul 2019