---
Our New Fellows
 QFHS President Bev Young, QFHS Fellow Dorothy Jeffrey,
QFHS Patron, His Excellency, Governor of Queensland,
the Honourable Paul de Jersey AC,
QFHS Fellow John Perryn.
---
2016 Award for
Services to Family History
Lurline Gedge
---
Everton Volunteer Recognition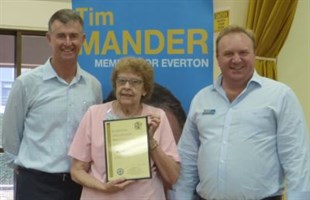 Sunday 13 November 2016
Bev Bonning
received an
Everton Electorate Volunteer Recognition Award
for her untiring work for QFHS
Bev is pictured with Tim Mander MP, Everton (left)
and Andrew Wines, Councillor, Enoggera Ward (right). 
---
Mitchelton State School Centenary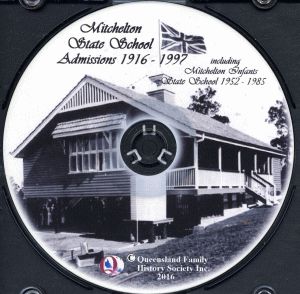 Mitchelton State School Admissions 1916-1997 listing for the Infants and State School
admissions in alphabetical and register order.
Available from QFHS at $10 each,
plus $3 postage and handling
Email bookshop convenor to purchase.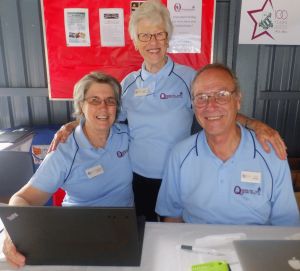 Rosemary Kopittke, Dorothy Jeffrey, and Eric
Kopittke celebrating the launch of the 
CD on
Saturday 22 October 2016 
---

Entries for the 2017 QFHS BOOK AWARD will close on 30 November. This award is given annually for the best book submitted about a predominantly Queensland family, published within the past five years.
Entries remain the property of QFHS, adding to the rich resource of the Society's Print Library.
For guidelines, conditions and entry form click here
---
Finding your family: 
a beginners course in research
This six week course will be very comprehensive for someone wanting to start researching their family history, but unsure of the process. Content will include home sources,organisation, BDM certificates, archives, libraries, newspapers, overseas research, and much more.
Registrations will be limited to 15 people.
More information here 
---
QFHS receives Nick Vine Hall Award for Queensland Family Historian
More information here 
See more of our news
on our News Page