Home
Date and time: 23 Aug 2014 3:31 PM
---
Rain or no rain
Yes, it is still on today
QFHS Open Day
Your family tree—more than just names and dates
Let us help you find some answers on Open Day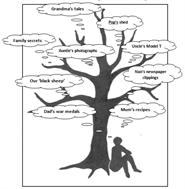 QFHS Library and Resource Centre
58 Bellevue Avenue, Gaythorne
23 August 2014 - 10.00 am to 3.00 pm
Learn from our experts how to find out more about your family: their lives, loves, and losses. What is the truth behind that family story, that old photograph, that box of letters? Our members will show you through our Library and Resource Centre, introduce you to our many skilled family historians. We will explain to you how our books, maps, indexes, and many more resources may assist to add fascinating detail to your family tree.

---
Read about our
on 20 July 2014
---
Renew your Membership
Alternatively you can download a printable copy of our Membership Renewal Form by clicking here.
---
See more of our news on our News Page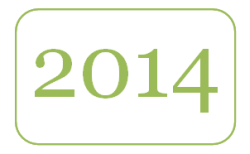 Fridays@QFHS and Seminars
for
2014
Presenter: Max Hill
When: 12 September 2014 - 10.00 am to 11.30 am

A beginners' class for those people who have little or no family history experience. If you wish to start the journey to find you…
Read more...
Inmates: asylums, prisons, and hospitals…
Presenter/s: Shauna Hicks and Pauleen Cass
When: 4 October 2014

Shauna Hicks is an archivist, librarian, and family historian with over thirty-five years' experience. She is the author of a n…
Read more...
Australian Joint Copying Project
Presenter: Ann Swain
When: 10 October 2014 - 10.00 am to 11.30 am

The Australian Joint Copying Project, begun in 1945 to copy Australasian material held in UK repositories, produced over 10,000 r…
Read more...
Scottish Research: How to get started
Presenter: Chris Schuetz
When: 14 November 2014 - 10.00 am - 11.30 am

Researching in Scotland is not difficult but it is a little different to other places, so it may help to have some pointers. Come…
Read more...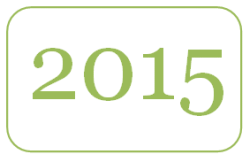 Fridays@QFHS
Our Friday sessions
February to June 2015
Ensuring the validity of your genealogic…
Presenter: Geoff Morgan
When: 13 February 2015 - 10.00 am - 11.30 am

Strategies that help to ensure the validity of your genealogical data – e.g. that your ggg-grandmother really is the person you t…
Read more...
Presenter: Sue Reid
When: 13 March 2015 - 10.00 am-11.30 am

Ancestry Library Edition is available at QFHS, but despite what the advertisements say, yes, you do need to know what you are loo…
Read more...
The Genealogist: what's the difference
Presenter: Rosemary Kopittke
When: 10 April 2015 - 10.00 am - 11.30 am or 1.00 pm - 2.30 pm

The Genealogist offers records not available on other subscription websites and has some interesting search options that can help…
Read more...
All about FamilySearch microfilms
Presenter: Bev Bonning
When: 8 May 2015 - 10.00 am - 11.30 am

Microfilms of primary resources, such as parish registers, cemetery records, or poor law records can help solve your research mys…
Read more...
Presenter: Chris Schuetz
When: 12 June 2015 - 10.00 am - 11.30 am
How can DNA help you find family? Are you planning to submit a DNA sample for testing to assist in your research? This session is…
Read more...