Nineteenth century English research: parish records, workhouses, and quarter sessions.
Presenter/s: Helen V Smith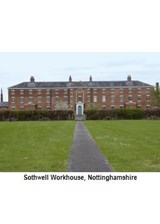 Please Note: This seminar will be held at the
QFHS Library and Resource Centre
Helen Smith has been researching family history since 1986, is a professional researcher, and speaks to a wide variety of audiences nationally and internationally. Read more>>>
Records of the English parish. Parish records give the details of life within the parish. The baptism, marriage, and burial registers are just the beginning. Other records included vestry minutes, payments and disbursements to the poor, parish apprentices, bastardry examinations, bonds and maintenance orders, pew registers, and so much more.
In the English workhouse. The establishment of Poor Law Unions and a workhouse within each Poor Law Union were major components of the New Poor Law instituted in 1834. The New Poor Law ended outdoor relief and the workhouse was meant as a place of last resort for parish aid. As a result it was a feared and dreaded place for our ancestors.
Genealogical treasures in Quarter Session records. Since 1388, quarter sessions were held usually four times a year in English and Welsh county and other courts. They heard criminal cases but also granted licences for a variety of occupations, heard Poor Law cases, settlement disputes, civil complaints and issues, granted certificates of dissenters' meeting-houses, and generally kept the peace in the county.