Library Assistants' Team Meeting
Presenter: QFHS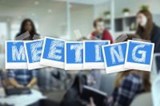 The Management Committee invites all Library Assistants to attend the first LA Team Meeting for 2018.
Topics include
Library Assistants' role
Updates on Library and Resource Centre procedures
Changes to membership conditions
Land research in Queensland - Recap on Kay Nardella's seminar
And more
Please join us. We look forward to seeing you.