Writing your family history on a blog (Session 2)
Presenter: Alex Daw and Pauleen Cass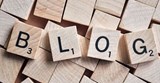 Please note: This session will be delivered online.
Register using Eventbrite. Details of how to join the session will be sent via email.
Have you thought about writing a blog to document your family history but have been too afraid to try?  Overwhelmed by platforms, templates, and how to begin?
Long time family historians and bloggers, Pauleen Cass and Alex Daw, will help you get started over two workshops. There will be a fortnight between workshops to allow you to set up your blog and return with questions. Ideally, participants will be willing to share their blogs/learnings with other participants for maximum benefit to all.
In the first workshop (Friday 16 October), Pauleen and Alex will give you a basic overview of the advantages of setting up a blog to further your family history research.  You will look at different types of family history blogs from near and far. Next, you will be shown the mechanics of setting up a blog on WordPress and then on Blogger. You will be encouraged to 'have a go' over the next fortnight, armed with a toolkit to get you going.
This second workshop (Friday 30 October) will be an opportunity to reconvene, share your exploits and findings with Pauleen and Alex and other participants.  
You can register for just one or both workshops, depending on your degree of enthusiasm.
Our presenters: Pauleen Cass and Alex Daw