Research in New South Wales
Presenter: Susan der Kinderen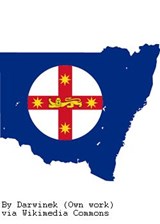 We are pleased to reschedule this event
You may still purchase tickets. Sales close 5.00 pm on Thurdsay 7 December.
If you are researching family in New South Wales, then this session will detail the records and sources available in this state. The first European settlers arrived in NSW in 1788. At this time, the colony of NSW occupied almost half of the Australian continent. Gradually, other colonies were established, and the area governed by NSW changed until it assumed it current boundaries in 1911, after the creation of the ACT.
Learn what records are available in New South Wales and how to access them.