Beginners German research workshop (March)
Presenter: Dr Keith Treschman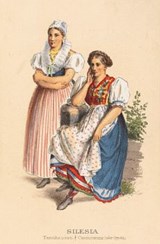 In this workshop,  Dr Keith Treschman will assist those who wish to trace their family into Germany.
It would be preferable if you have an Australian death certificate of your German ancestor, which may give the birthplace and the number of years in the colony.
The aim is to find an emigration record, details of birthplace, possible places for records in Germany, and avenues for future research.
One-on-one help will be available during the session.