Sarah Hewitt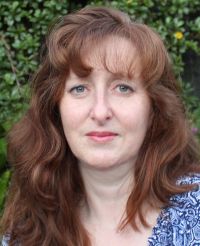 Sarah's interest in family history was first piqued, at age 11, when she first laid eyes on her Gran's family bible. The family bible went back to her great-grandparents in the early 1800s. Subsequent research in London while on an extended OE, found that it was also hiding a huge family scandal.
Sarah has been on the Board of the New Zealand Society of Genealogists (NZSG) since July 2020. Her main focus is education; she has been part of the group which produced Getting It Right, a series of education resources to help you 'get it right'. She is also the Convenor of the Kilbirnie Branch of the NZSG in Wellington and technical editor for Genealogix, their monthly newsletter.
She started writing the stories of her research in 2010 and has since written various articles for the New Zealand Genealogist magazine, published by the NZSG, including using newspapers, blogging your family tree, and articles to promote the Getting It Right resources. She has also contributed biographies of the women who signed the 1893 Women's Suffrage Petition to the He Toru exhibition and the book on the Petition.
She teaches genealogy at varying levels at the Wellington High School Community Education Centre (i.e. night school). This has been a great opportunity to share her knowledge.