Rosemary Kopittke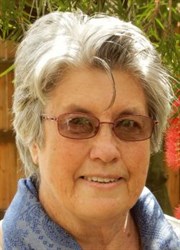 Rosemary has been researching her family history 1985. She has presented at many seminars and workshops, written several guide books, and edited over 80 others for Unlock the Past. Her primary interests are in Australian, English, and Scottish genealogy and in techniques for researching on the major subscription sites.
Rosemary has represented Queensland on the Australasian Federation of Family History Organisations (AFFHO) Council, held management positions at the Queensland Family History Society (QFHS) since 1986, and has been part of the QFHS Publications Committee for over 25 years during which time the committee has published over 11 million records. She and her husband Eric are probably best known for their work on the Emigrants from Hamburg to Australasia 1850-1879.
In recognition of her contributions to family history, she received the QFHS Award for Services to Family History in 1990, was appointed a Fellow of the Queensland Family History Society in 2000. In 2006, Rosemary received the AFFHO Award for Meritorious Service to Family History.