Home
Date and time: 06 Apr 2020 12:47 PM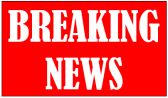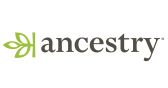 QFHS members can access
Ancestry Library Edition
from their home computers. 
Ancestry has allowed the Society to make their website available to
members during the COVID-19 pandemic.
This offer extends to 30 April 2020.
Latest data available at QFHS Online Data

Note: Much of this data is NOT available at
Findmypast, MyHeritage, FamilySearch or Ancestry
More datasets will be released for members to search from home including:
More cemetery records
Railway employees
and much more.
During our library closure, join us with a

discounted membership
$70 (single members)
$105 (dual membership)
Use the code 

COVID-19
QFHS and the Coronavirus (COVID-19)
We've taken the decision to close our Library and Resource Centre and to suspend our events and meetings until the end of April – and quite possibly for some time beyond then. If you have registered for an affected event, you will hear from us personally.
Members can view our Online Access materials, including at-home access to billions of global historical records via MyHeritage. We are adding more datasets, information pieces and presentations to our online collection each week.
We are sending a special edition of Snippets to members weekly, with plenty of ideas to help your family history activities at this time. Email snippets@qfhs.org.au if you've items to share.
We'll keep you posted on any changes. Do please take care in these extraordinary times.
Ask QFHS
Do you have a quick family history or genealogy question?
Our new "Ask QFHS" service will connect you with one of our panel of experienced members to help. For example, help with:
Finding out how to use a particular website or resource
Understanding an unfamiliar term or phrase in a record
Get recommendations for where to find records
and more…
Email askqfhs@qfhs.org.au and find out how we can help.

QFHS members can access MyHeritage at our library and from their home computers via the QFHS website. 
MyHeritage can help you with your genealogy search. Its genealogy search engine allows you to search thousands of databases simultaneously. In one search, you can cover multiple spelling variations, phonetic synonyms, and much more.
Our Future
The fourth communique about possible amalgamation of QFHS and GSQ has been sent to members. Read more here, along with details of how to have your say.
---

---
See more of our news
on our News Page