Home
Date and time: 13 Dec 2019 3:05 PM
QFHS Membership Renewal links
---
 

     We wish all our
 members and friends

a happy Christmas and

a prosperous New Year. 

Please note:
The QFHS Library and Resource Centre will 
close for the annual Christmas break on
Sunday 8 December 2019 at 4:00 pm
and will reopen on
Tuesday 7 January 2020 at 10:00 am
---
QFHS Celebrated its 40th Anniversary - 12th October 2019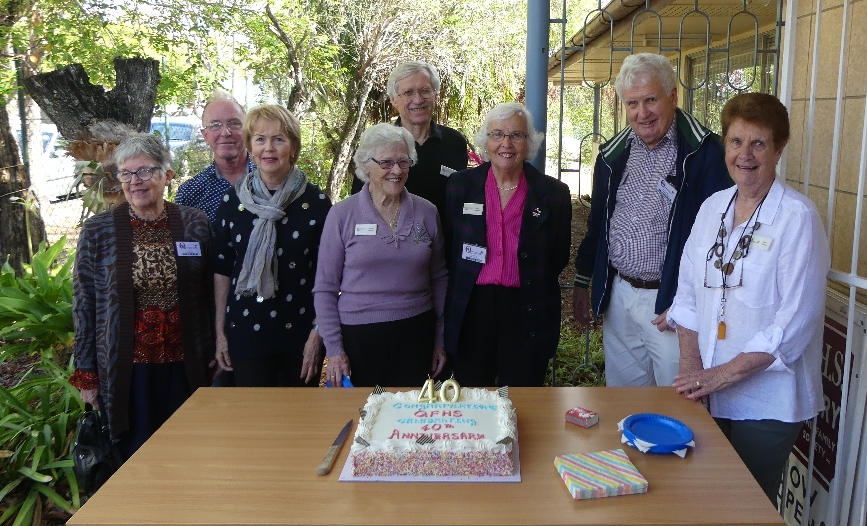 More than seventy members came together at Gaythorne to celebrate the Society's achievements over the last 40 years.
Eight of our 15 Past Presidents (shown above) were in attendance: (L to R) Evelyn Miller (Foundation Member),  Chris Gibbs (QFHS President), Paula Crowe (Foundation Member), Dorothy Jeffrey (Past President), John Perryn (Past President), Ann Swain (Foundation Member/Past President and Secretary), Kevin Haley (Past President), Bev Young (Past President and Secretary).
You can see more photographs from our anniversary event here.
---
Presentation of QFHS Pre-Separation Group Certificate - 16 October 2019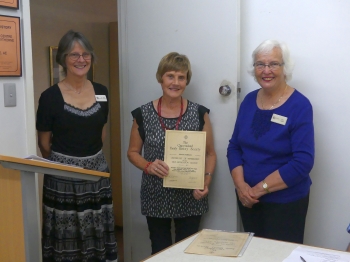 Marion Atkinson presented with her Certificate by Jenny Davidson and Ann Swain (Convenors of QFHS Pre-Separation Group.
---
 TDDFHS and Toowoomba Historic Railway Station.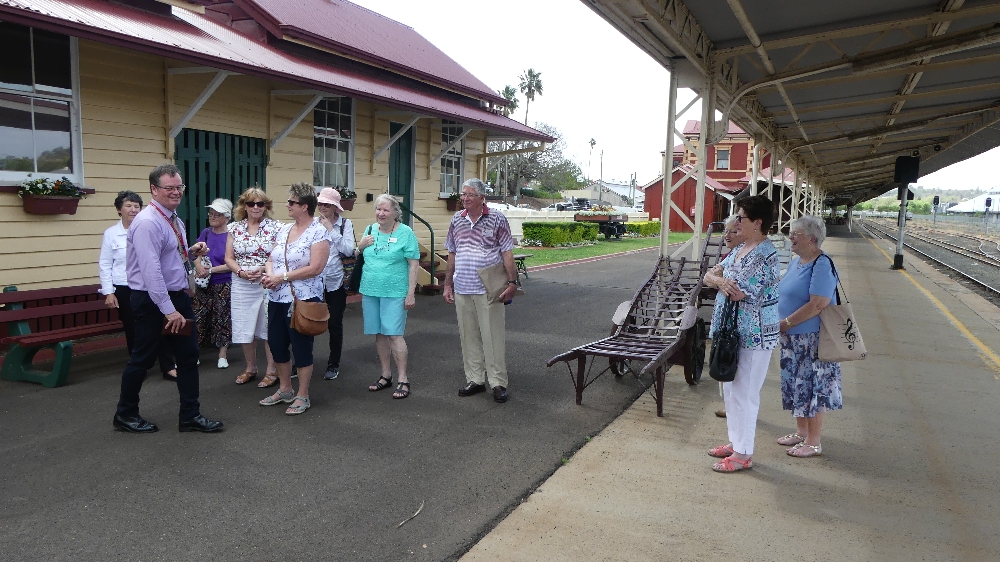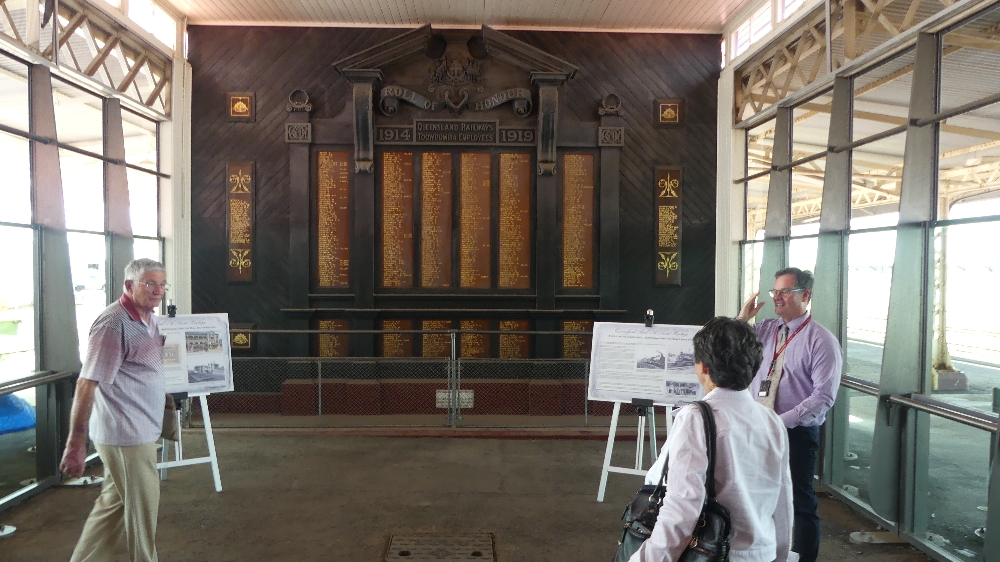 On 8 October, a group from Queensland Family History visited
The assistance from Marie and Marionne was very much appreciated as was the tour of the Historic Railway Station, including the Historic Railways Honour Board, with Greg Hallam, Qld Rail Historian.
---
Our Future 
The third communique about possible amalgamation of QFHS and GSQ has been sent to members.
The Communique outlines the ongoing activities of the Amalgamation Sub-Committee in seeking suitable premises, membership arrangements, partnering with others, bringing the Societies together, and pre-amalgamation planning.
Future Communiques will provide regular updates on the discussions and investigations.
Members can read more here along with details of how to have your say.
---
Our Stategic Plan
Members can read Our 2015-2020 Strategic Plan Update here. 
---

QFHS has purchased a subscription to MyHeritage.
This exciting initiative enables financial members to access
MyHeritage
at the library and from their home computers
via the QFHS website.
MyHeritage can help you with your genealogy search.
Its genealogy search engine allows you to search
thousands of databases simultaneously.
In one search, you can cover multiple spelling
variations, phonetic synonyms, and much more.
 Note: If you are a financial member of QFHS but have not advised your email address you will be unable to access MyHeritage on your home computer. To update your contact details email membership@qfhs.org.au
---

---
See more of our news
on our News Page