Home
Date and time: 24 Oct 2017 9:24 PM

FamilySearch Update
As you know, FamilySearch discontinued its 80-year-old microfilm distribution service. Read more>>>
You may also know that FamilySearch makes its digital image collections accessible on the FamilySearch website.
We are pleased to announce that, as a FamilySearch Affiliate Library, our members may now access a range of digitised microfilms using the computers at our Library and Resource Centre.
Read more here: FamilySearch Digital Images
---
2017 Pre-Separation Awards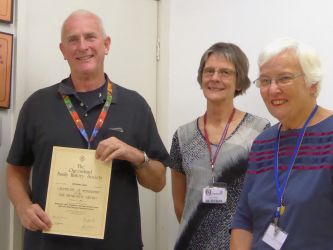 Graeme Lean receiving his
Pre-Separation Certificate
on Wednesday 18 October 2017 with 
QFHS Pre-Separation Group Convenors
Jenny Davidson and Ann Swain 
---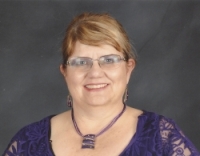 Congratulations to
Dragon Genealogy
who has been recognised with a
Bronze award 
Australia and New Zealand
2017 Rock Star Genealogist 
---
---
Queensland Family Historian
Nick Vine Hall Award
Runner-up
Marg Doherty (AFFHO) presenting Kevin Haley 
with the
Runner-up Award 2017
for the
Queensland Family Historian
Category B (larger societies)
Congratulations to our editor
Lyndal Cosgrove and her team.
See more of our news
on our News Page