Inmates: asylums, prisons, and hospitals
Presenter/s: Shauna Hicks and Pauleen Cass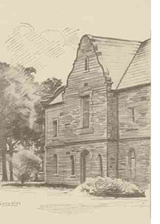 Shauna Hicks is an archivist, librarian, and family historian with over thirty-five years' experience. She is the author of a number of research books published by Unlock the Past. Shauna is a Fellow of the Queensland Family History Society.
Missing an ancestor: try looking behind bars. This talk looks at resources available for researching prisons and prisoners in Australia (and does not include convicts). Shauna will use examples, relating to her families, to highlight some of the wonderful details you might find in these records.
Family skeletons or just old and sick: looking in asylum records. This talk looks at the availability of asylum records in Australia and outlines the type of information you might find. Shauna's talk shows how useful these records are in finding ancestors who simply disappeared.
Pauleen Cass is a dedicated family historian with nearly thirty years' experience in tracing her families and their lives through the records, both online and offline. She writes a number of blogs including Family History across the seas (http://cassmob.wordpress.com) and East Clare emigrants.
Accidents, illness, and death. Hospital records can reveal new and interesting information about your ancestors, sometimes about their earliest years in the colonies, but we are constrained those records which survive. This talk will show you where you might find the records, what is in them, and how they may help solve your research problems, especially for those with mining ancestors.